The Abaco Club
Abaco Club on Winding Bay,
Marsh Harbour,
Great Abaco Island,
The Bahamas
****
The Bahamas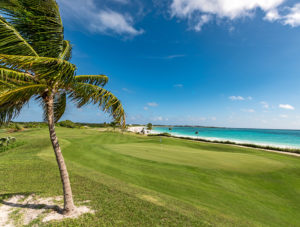 For generations, those two words have invoked near-universal images of sand, sun, beaches, and sipping something colorful underneath waving palm trees.
All these things can be found there but at the Abaco Club, the sand and palms are placed alongside a world class game of golf.
The Abaco Club offers a links style course designed in the traditional Scottish manner, designed to integrate the land and sea into the golf game.
While it may placed in a resort, this is no easy vacation course. This course is rugged, fast, and firm. Designed by renowned golf architects Tom Mackenzie and Donald Steel, the saw to it that this particular game of golf would be fun but still require the game to be your A-Game. The par-three, seventeenth hole has shades of Pebble Beach in it, one of the most exclusive golf course in the world.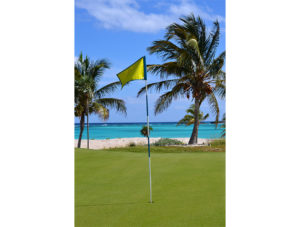 In addition to homages to other courses, the Abaco Club features many classic links designs. Numerous sandy bunkers ready to swallow up your ball, rugged Caribbean dunes, and of course, the seaside winds, all create a course that would not be out of place it Scotland but with more favorable weather conditions.
What would not be in place in Scotland though would be the intriguing Fifth hole at Abaco. The majority takes place right on top of one the Bahamas famous beaches. Basically, the whole hole is one long sand trap. One must be focused to make par.
One last reason to go: The Abaco Club is in fact a private club but they have a clever way of attracting new members. Every non member can play a game there once. If you want more, you have to join. It may just be worth it.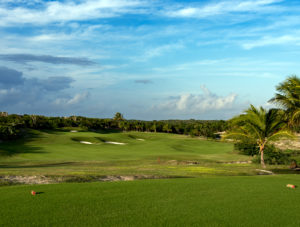 All Images © http://theabacoclub.com