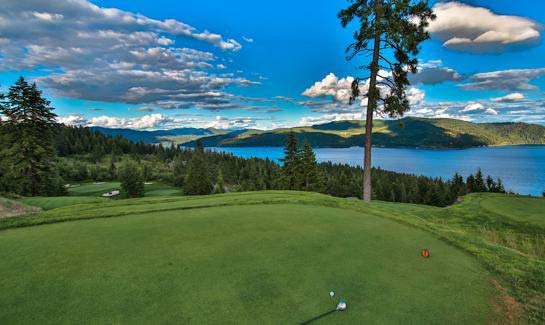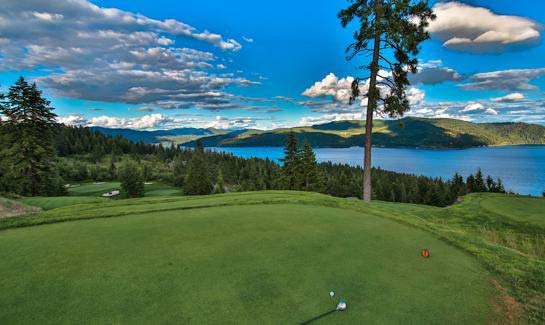 Long ago, the land that would eventually be known as Spokane Valley, Idaho was encase in icy glaciers. As these glaciers ebbed and flowed across the land, they eventually carved out a spectacular landscape that would hold one of the best gold courses in the state of Idaho.
With a little help from golf architect Tom Weiskopf, the Rock Creek golf course was born and what a course it is. The designers took great care to create a course that would provide a healthy challenge to any level of golfer.  (provided they are members and their guests only.)
Rock Creek starts of strongly enough. The second hole is a Par 3 with a  downward slope and the par 4, third goes uphill and ends on an elevated green, that's of course if you make it on the blind shot from the tee.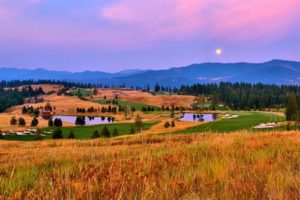 Rock Creek a healthy course on multiple levels. The terrain is steep and sloping and promises a healthy workout it the player chooses to walk. The front nine is played upon a sampling of Idaho's more open plains and the back nine gets into the forests. The centerpiece of this course may be the par 3, fifth hole but it is also the beautiful landscape of America's heartland.
Among this beautiful heartland are many other activities to enjoy at Rock Creek. A central figure of the entire property is Lake Coeur d Alene, where there are plenty of boats to rent and plenty of fish to catch as well.
Good times await!
The Club at Rock Creek
24623 South Loffs Bay Road
Coeur d'Alene, Idaho 83814
208.664.8088