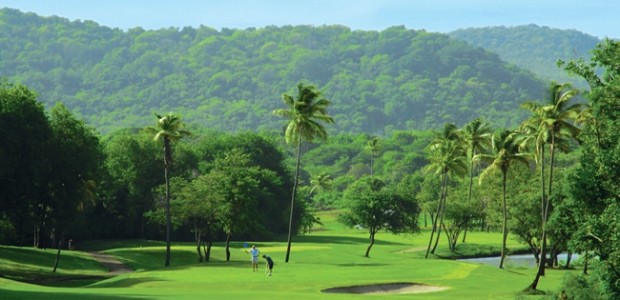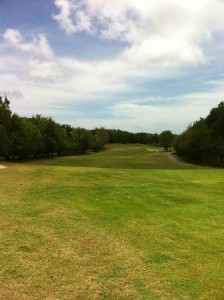 The Islands of the Caribbean.
For many, these scattered isles nestled between the Gulf of Mexico and the Atlantic Ocean are the epitome of paradise. From warm, sandy beaches, palm trees, coral reefs and for some…world class golf.
One such course is the St. Lucia Golf Resort & Country Club.
The island of St Lucia is still fairly secluded compared to other islands such as the Bahamas and is a popular attraction for tourists seeking an "unspoiled" tropical getaway.
Opening in 2001, the St. Lucia Golf Resort was designed by John Ponko, who is a member of the golf design staff of the legendary Robert Trent Jones.
There is a disappointing lack of the trademark ocean views that define Caribbean Golf. That's because the terrain of this course is of the long and rugged variety. Instead there are views of the green sloped hills to frame your shots. Thankfully the terrain is the saving grace of this course. The course offers a delightful variety of the slopes and twists among the fairways and greens to provide a championship level game of golf.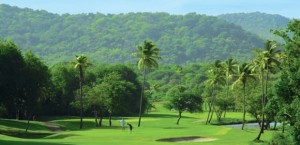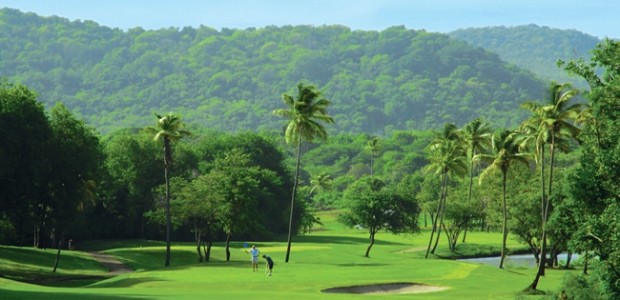 The course starts off strong with the very first hole. A par 5, that starts upon an elevated tee to right dogleg off the fairway. The green is raised as well. Again, the Caribbean equivalent to mountains can be a welcome change from the beachside course that are oh so famous.
The terrain has hidden dangers though, as the rough bush is eager to swallow up wayward shots.
Like the island itself, the St. Lucia Golf Resort is a little off of the beaten path, so if a player comes expecting a top of the line, luxury experience, they may be left wanting. If they want a hidden golf gem tucked away in the islands, the player will not be left wanting.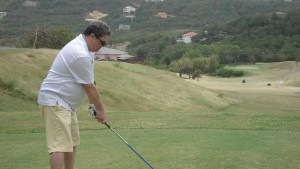 ****
St. Lucia Golf Resort & Country Club
Cap Estate
Rodney Bay
Gros Islet
St. Lucia