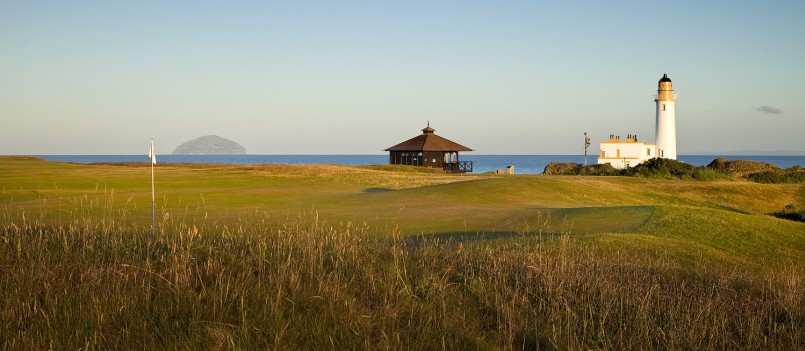 The Trump Turnberry Resort is a luxurious hotel resort of Edwardian Style that offers a wide variety of activities and amenities all with a healthy dose of traditional highlander hospitality. Set upon Ayrshire coast, characterized by rolling hills and sandy dunes and the iconic Turnberry Lighthouse, one can come here for spa treatments, horseback riding, or simple relaxation, but for many, the sport of golf is why many choose to make the long journey to Turnberry.
Heritage is the name of the game at Turnberry as with all of the great courses of Scotland. A golf club has existed at turn berry since 1901 and the sport has been played there for even longer. There are three golf courses at Turnberry: The Ailsa, The Kintyre, and The Arran. The Ailsa is the most famous of the three, being the venue that has hosted four Open Championships.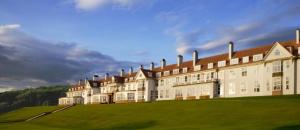 Being a links course, Ailsa's eighteen holes are deceptively tricky. There is a prevailing wind from the Isle of Ailsa out to sea on the first three holes and craggy rocks flank the ninth hole through the eleventh.
The 6921 yard, par 72, Kintyre course was the host of the 2004 Open Championship Qualifying Round and for good reason. The course was designed by Donald Steele and he combined turbulent swells and elevation. There are many hills to be had in Scotland and there are embraced on the golf course.
For something a little gentler, the Arran course is a challenging introduction to links golf. Smaller than the previous two courses at 9 holes and par of 31, it is a course that provides acquaintanceship of golf for novice and professionals alike. Pars of 3 and 4 mark the course of the Turnberry Teaching Academy with plenty of greens and fairways to practice on. New and Pros alike are welcome.