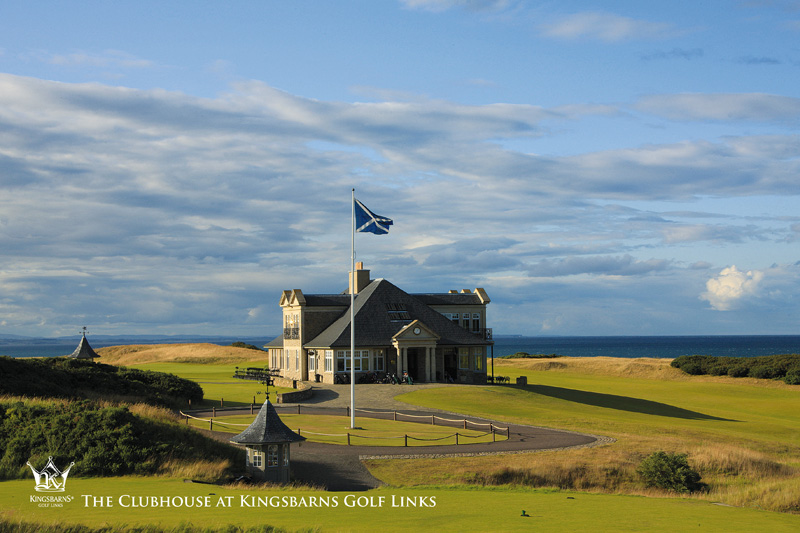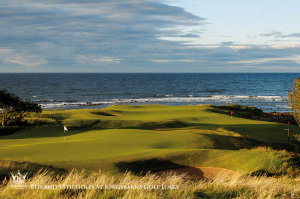 For over two centuries the sport of golf has been played upon the links of Kingsbarns. First founded in 1793 and played by the men of the Kingsbarns Golfing Society until 1850 when they were forced to move as the land was converted to farm land. Undaunted, the Society set a new, nine-hole course on Kingsbarns Bay in 1922 and played there until World War II
An interesting fact about many Scottish golf courses is that during the Second World War when Britain was at war and seemed to be on the verge of invasion, golf courses, especially along the coast, were commandeered by the military and transformed into air fields or mines for the war effort. Kingsbarns was among those courses and any trace of golf was quickly wiped away to serve the needs of the war machine. This remained so even after the war ended and the quiet pasture was all that was left of a slice of golf's heritage.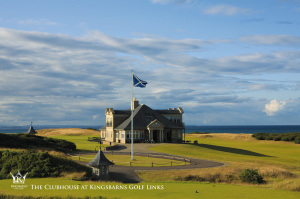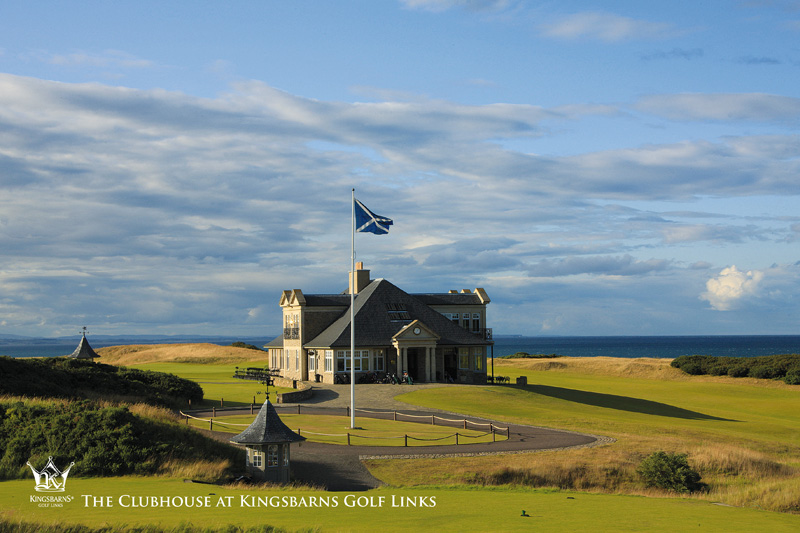 That all changed at the dawn of the new millennium by an architect called Kyle Phillips. The Kingsbarns Course lived once again as one of the first new links courses built in Scotland in many decades. Today, Kingsbarn maintains its proud tradition, honoring the past and embracing the future and that is reflected in the course.
The impeccably maintained course at Kingsbarns may be young but it honors the legacy of links, challenging but fair to all golfers of varying skills. The first hole, par 4, has hidden bunkers along the center of the undulating fairway. The tenth hole is long and has an uphill slope and the eighteenth hole has long, running fairway and bunkers along the left hand, this one takes some thinking to pull off the best closing shot.
As with many Scottish courses, tee times are in high demand so be sure to book in advance.
While there may never be another links course built in Scotland again, Kingsbarns is among the new breed's first and one of the best.
Kingsbarns
St. Andrews
Fife KY16 8QD
Scotland