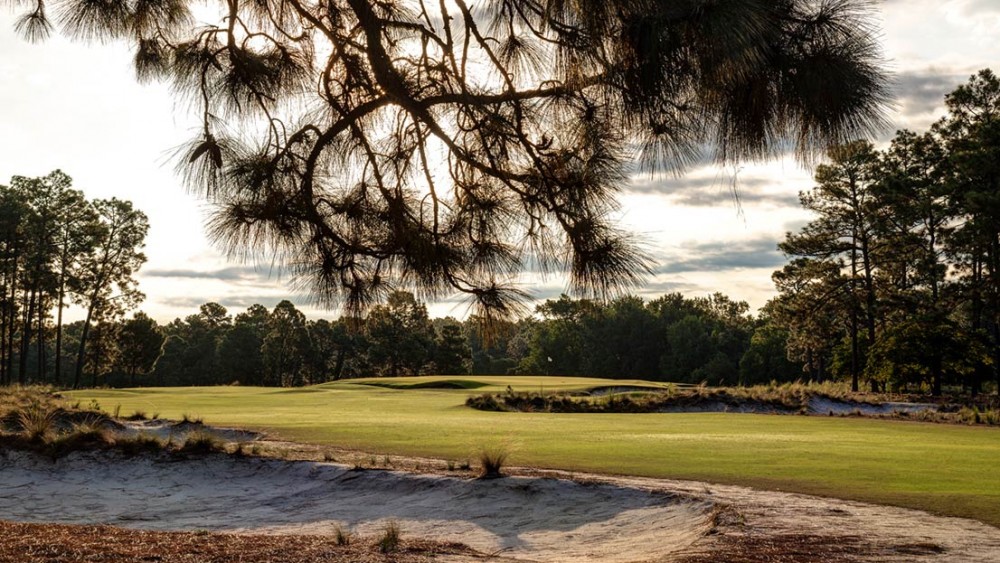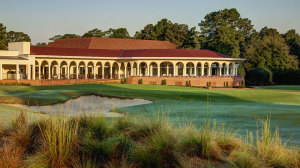 Pinehurst Resort
1 Carolina Vista Drive
Village of Pinehurst
North Carolina
28374
****
Golf has been played among the challenging greens of Pinehurst for over a century when Scottish native Donald Ross come to North Carolina in 1899 to study the nascent American clubs. Starting out with a small, nine hole course, Donald Ross continued to involve himself with Pinehurst for 48 years until his death. Today, Pinehurst No. 2 maintains its roots to Donald Russ and thusly, has become the flagship of Pinehurst Resort and in the words of Ross "the fairest test of championship golf."
The signature feature of Pinehurst No. 2 are its challenging greens. They are deceptively simple but have caused no end of frustration for players of all handicaps. They are much smaller than they look and have long fall-offs. The ball could very well land on the green only to roll off on the rough terrain. Due to the treacherous nature of the greens, bringing a good chipper is a necessity.
Greens aside, there much more to the course than them. Pinehurst No 2 tends to favor long fairways where a strong stroke is paramount. The bunkers dot the course and Ross favored a rough, naturalistic look to the various sand traps. They look natural instead of constructed. Sandy brush surrounds the fairways and while not particularly numerous, there are several water hazards.
This may all seem a little overwhelming and the fact that it hosted three U.S. Opens can make Pinehurst seem intimidating, but Donald Ross created a course that was tough yet fair and rewarded strategic play.
While the No.2 Course is considered to be best in North Carolina, there is much, much more to Pinehurst than Donald Ross' creation. There are nine courses to enjoy across the 2,000 acres of Pinehurst Resort. Forget a day off…better dedicate a week to the wonders of Pinehurst.