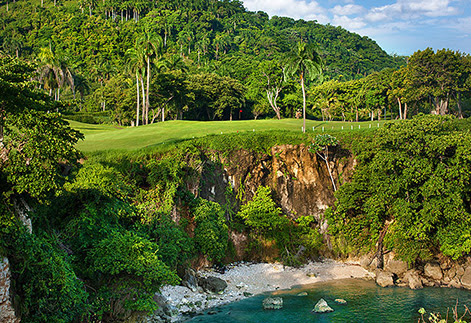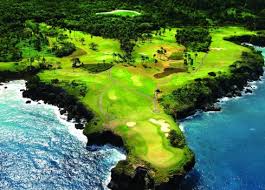 Robert Trent Jones is one of the great Golf Architects of the modern age, designing many classic courses such as the Royal Ka'anapali Golf Course in Hawaii, The Duke University course at the eponymous University, and the Spyglass Hill at Pebble Beach. It has been remarked that the sun never sets on a Robert Trent Jones golf course.
The Playa Grande was the final course designed by Robert Trent Jones before his death in the year 2000. It is a fitting testament to his legacy that the course is referred to as the "Pebble Beach of the Carribbean" by the golf community.  In one significant way, it is superior to Pebble Beach in that ten of the holes play directly on the ocean.
The course was recently renovated by Reese Jones, Robert Trent Jones' son, and he worked hard to maintain the legacy that his father had created.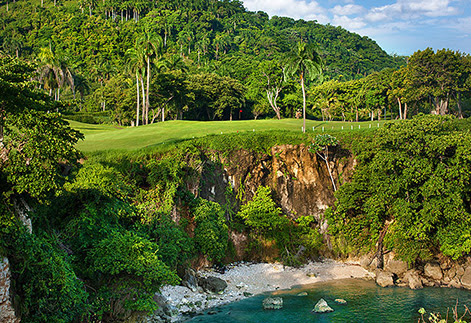 Playa Grande inhabits 180 acres of ocean front property. While the ten seaside holes may be the centerpiece the course offers many other varieties of holes, with sloping greens, wide vistas, and fairways that straddle the cliffs so common among the Caribbean Islands.
The high-quality greens, fairways and bunkers all add up to a one-of-a-kind golf experience that both generations of Jones' built to ensure that Playa Grande would provide a challenge to any golfer regardless of level.
A wonderful final stroke for a truly glorious career.
****
Playa Grande
Carratera Rio San Juan-Cabrera
Km 9
Rio San Juan
Dominican Republic