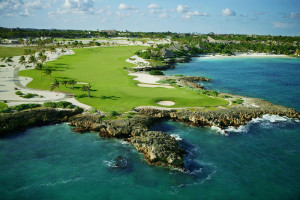 The Dominican Republic is home to some of the best golf in the Caribbean and one of them is the course known as Punta Espada at Cap Cana.
World renowned golf architect Jack Nicklaus, designed this hole with a challenge in mind. Punta Espada is to be the first of three golf courses at Cap Cana and already it has found itself among the top golf courses of the Caribbean Islands.
This Par 72 course consists of 18 holes that Jack Nicklause worked into the natural topography of the island. The lagoons, cliffs, and beaches are all integrated into the course's design with eight holes playing over, on or around, the deep, blue sea. Don't worry about the rest though. The inland holes have a lot of personality. Plenty of cliffs and elevation changes as well as plenty of water to give one a nice solid game.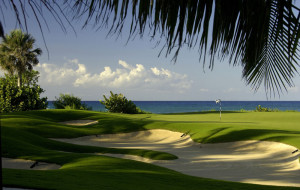 Even if one is not much of a golfer, Punta Espada is still a great course to visit. The ocean views are beautiful and the course's greens and fairways are said to be a perfect shade of emerald green. Since no one plays at the time, the course is a wonderful place to see a Caribbean sunset. Maybe you will get to take home a coconut from the nearby palm trees!
A course with a pedigree such as Jack Nicklaus may seem intimidating but not to worry, a bit on the pricey side perhaps, this course is open to everyone at any skill level. Better get there quick though. When the other courses open, the resort may become a private facility.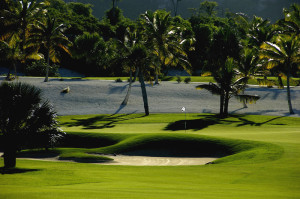 ****
Cap Cana
Jaunillo
Punta Cana
Dominican Republic