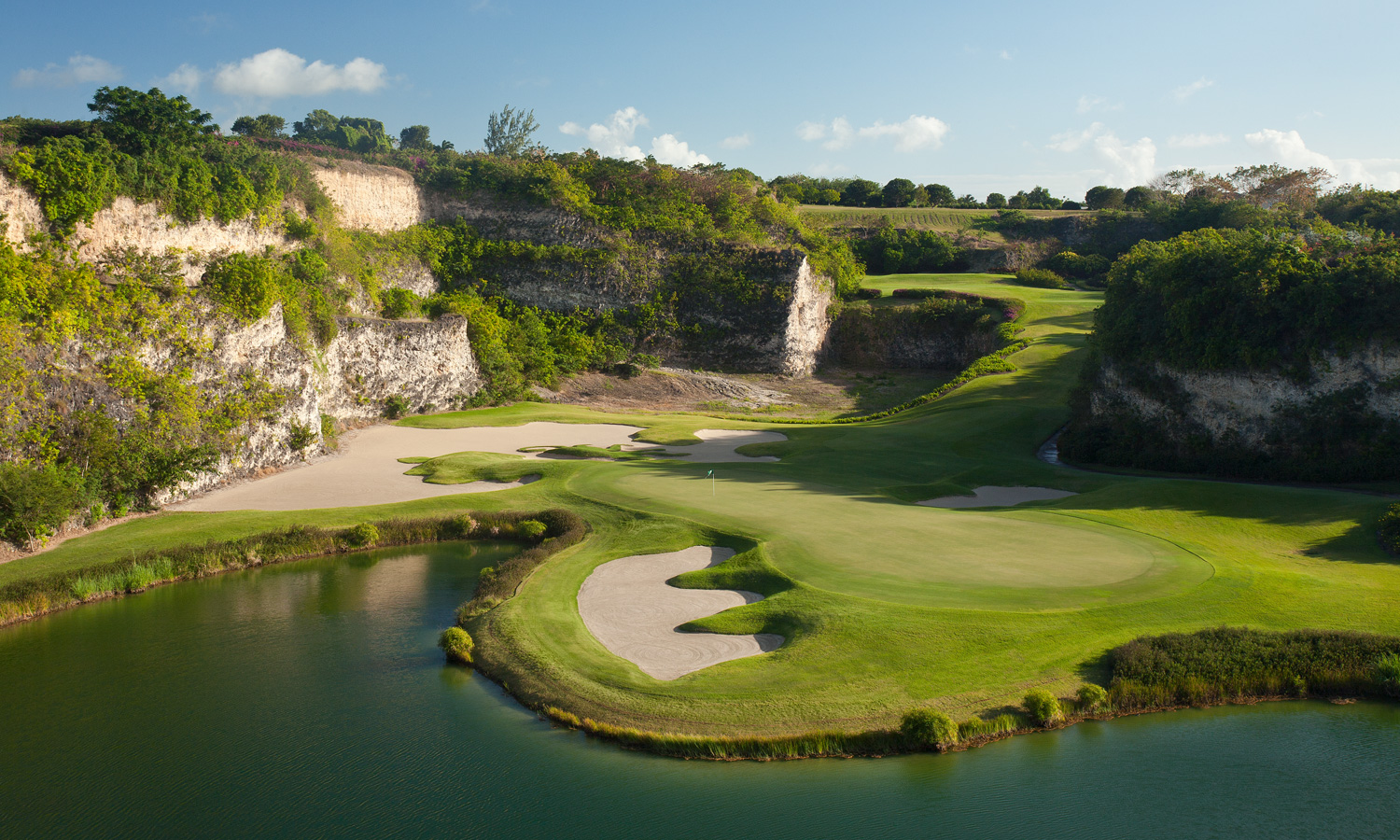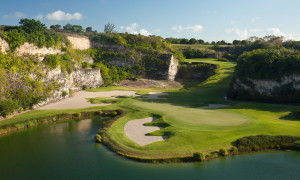 It has been over fifty years since the Sandy Lane Resort opened in the Barbados and has since been a haven for the upper class and well-to-dos of society. The resort regained prominence when Tiger Woods visited the resort for his honeymoon. Multiple courses are offered at this resort but the widely considered best is the Green Monkey.
Designed by the great Tom Fazio, the Green Monkey is named after the Bajan green primates that inhabit the Barbados and offers a golfing experience that is very unique but can have similar themes to other courses. The theme in question is the fact that the Green Monkey was integrated with an old limestone quarry. This artificial theme is also seen at the Victoria National Golf Club in Indiana which is built on an old strip mine. The old quarry provides drastic changes in elevation and dramatic contrasts between the exposed rock of the former quarry and the lush green of the course.
Some say the Green Monkey is somewhat lacking. Its great in the middle, but the beginning and the end are somewhat lackluster. However, when one considers the depth of the design the Green Monkey has to offer. Full grown trees of mahogany, small ponds and snaking bunkers, all while backdropped by rocky outcroppings and spectacular ocean views. The first few holes may be a little lackluster but getting through them is definitely worth it.
Perhaps the dull beginning and ending are good things, a way to ease you into the magnificent middle and way to bring you down from a golfing high. A bit of bread after a great glass of wine. Which there is plenty to enjoy after a game of golf at the Sandy Lane Resort.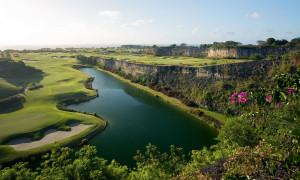 ****
Sandy Lane
St. James
Barbados