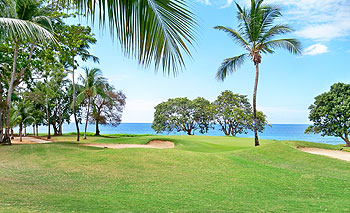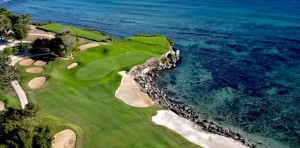 Casa De Campo is a world renowned resort located in the Caribbean on the island of the Dominican Republic. Of the three golf courses that call it home, the most famous of the trio and one of the most famous in the entire Caribbean is the course known as Teeth of the Dog.
Teeth of the Dog was designed by Pete Dye and according to him was a complete joy to work on. According to his book, it was a once-in-a-lifetime experience. It would seem that the coral islands of the Dominican Republic agreed with Mr. Dye. It is said that Pete Dye created eleven holes and Gold Almighty created seven!
The seven, supposedly divine, holes are the signature holes at the course. They hug the coastline and provide spectacular views of for the player to enjoy. The tropical parkland course at first glance shares some commonalities with links courses but this is not accurate. Like many of Pete Dye's work, it is a style all its own.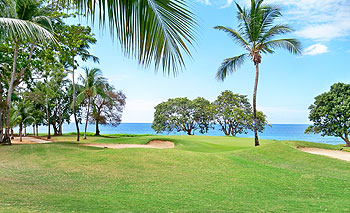 Unlike some of Dye's course, the course moves with the lay of the land. The few man made portions of the course, such as the elevated tees, are built in such a way that they seem to be as much a part of the landscape as the bunkers and hills.
Further testament to Pete Dye's skill is the way the greens and fairways are arranged. The course is built on a butterfly routing, rotating differently on the front and back nine. This is done so the signature trade winds of the Dominican Republic will pass over the course in different ways. Each hole requires a different approach.
Thankfully, for all of its pedigree, the course is open to the public, provided potential players contact in advance. Truly, the Caribbean is welcoming. There is plenty to enjoy at Casa De Campo beyond golf.
Be wary though, true to its name, this course has some bite!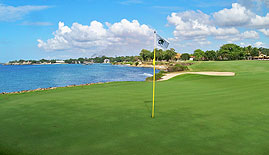 ****
Casa De Campo
La Romana
Dominican Republic