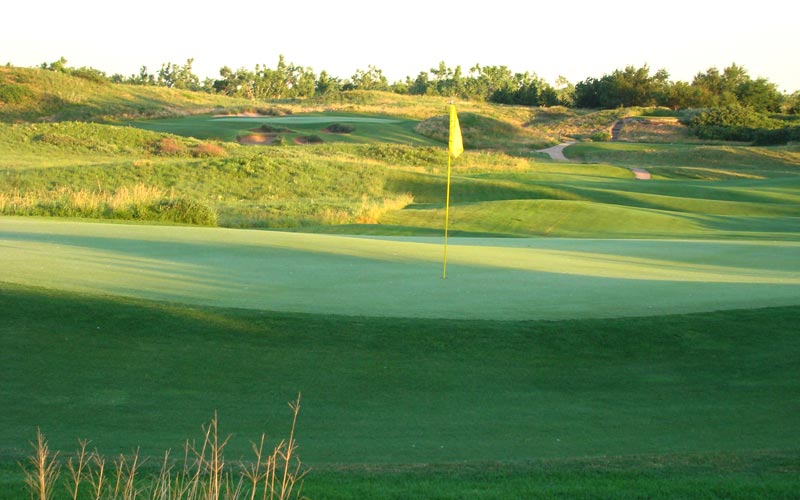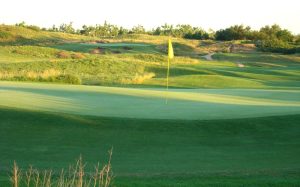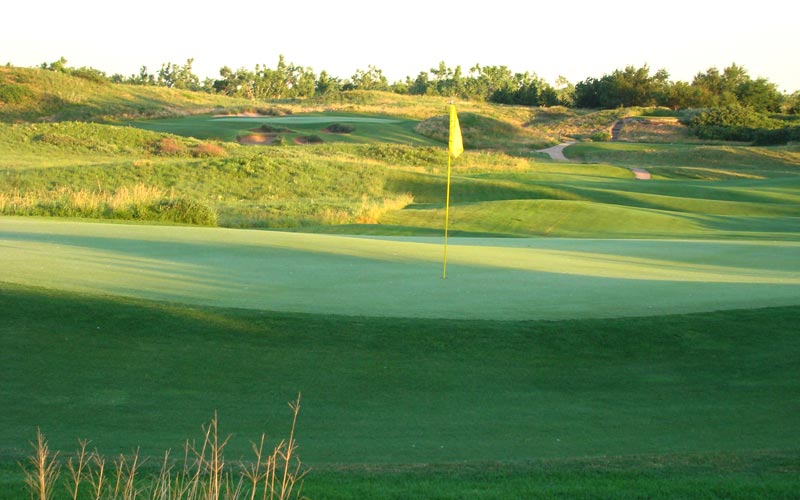 Deep in the heartland of America, there lies a golf course that makes the player feel as if they were playing the finest seaside links courses, even if the closest representation of the ocean is the aquarium downtown. This is Prairie Dunes Country Club.
Founded by Emerson Carey and designed by Perry Maxwell, the first nine holes opened for play in 1937 and an additional nine holes were added in 1956 by Perry's son, James Press. Their work paid off and Prairie Dunes has since become a world renowned golf course.
In order for the average joe to play on Prairie Dunes, one must acquire a letter of recommendation from their own club and Prairie Dunes is well worth the effort. Designed to emulate the links course of the United Kingdom, of which the founder was a fan, Prairie Dunes may not have the spray of the sea but it does have everything else. Lots of Bunkers, a natural design to the fairways, the winds of Kansas, and the superbly designed holes…
The 8th hole has been featured by Sports Illustrated as one of the best holes in America. A par 4, it features a 470 yard, right dogleg, with four rolling dunes and an elevated green, an excellent challenge, no matter the handicap.
The 10th hole is very intimidating challenge, not only because it was a favorite of Perry Maxwell but also because in plays right next to the clubhouse in full view of the clubhouse dining room. Player's have an audience, not to mention the fact that it plays right into the wind.
The whole course is made even more challenging by the omnipresent, midwestern wind. It is always on and can disrupt even the most perfect shot, so don't be afraid of the wind at Prairie Dunes.
4812 E 30th Ave
Hutchinson
Kansas (KS)
67502