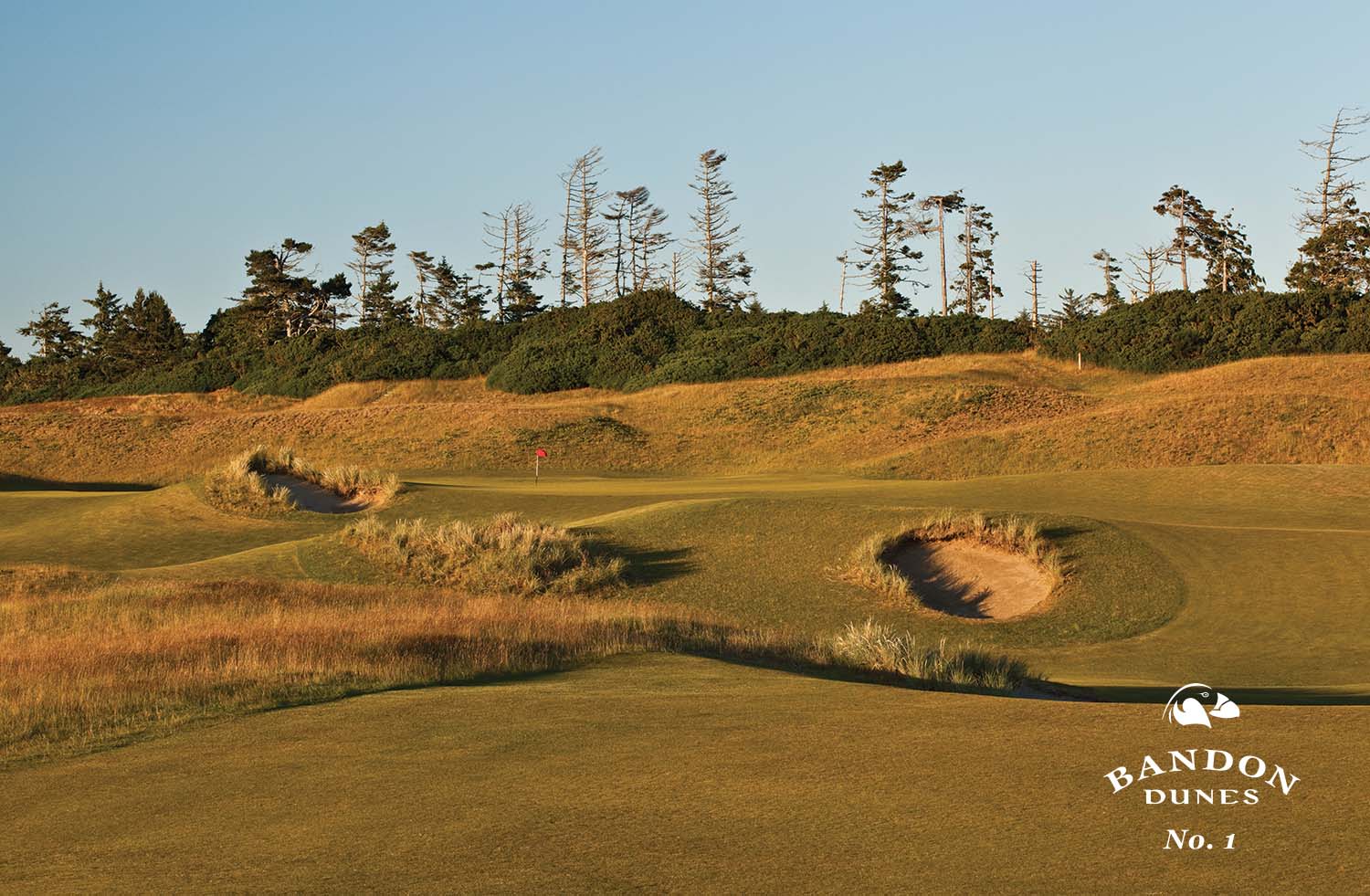 Oregon.
Far the east, on the edge of the Pacific, the state of Oregon is very far away from the British Isles, yet the  Bandon Dunes Resort pays tribute to the homeland of golf with its spectacular course right on the ocean. Built in the year 1999 by one of the Home of Golf's native sons, David Mclay Kidd designed the course that weaves through the dunes atop a bluff that overlooks the Pacific Ocean.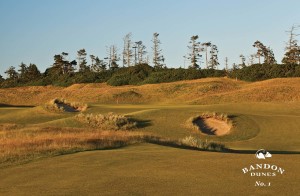 Since the course is right on the ocean, the wind is an omnipresent obstacle when playing the course. Luckily the course is immaculately maintained so that it remains playable no matter the wind. In most cases at least.
During its construction, the unknown architect Mclay Kidd, worked to maintain the course's integrity to make it truly seem like a recreation of the links course of Europe. For one thing, the clubhouse is built inland, leaving the golfers on the course and unobstructed view of the ocean on six of the course's holes.
True to its name and the heritage it follows, there are plentiful dunes on the course along with bushes and tall grass. The holes are characterized by large greens that undulate in dramatic ways with thin fairways. At times there is little to differentiate the fairways from the green. There are obstacles a plenty, the waste areas eager to swallow a wayward shot.
Pertaining to the naturalism espoused by the course, there are no carts on Bandon Dunes and it falls to caddies to help navigate the players. Due to the lack of man-made influence, it can be a little hard to find exactly where one is supposed to tee off. Once again…it is up to the caddies to help. Maybe this can be a little frustrating, but the view makes it all worthwhile. 
Bandon Dunes Golf Resort
57744 Round Lake Drive
Bandon, OR 97411