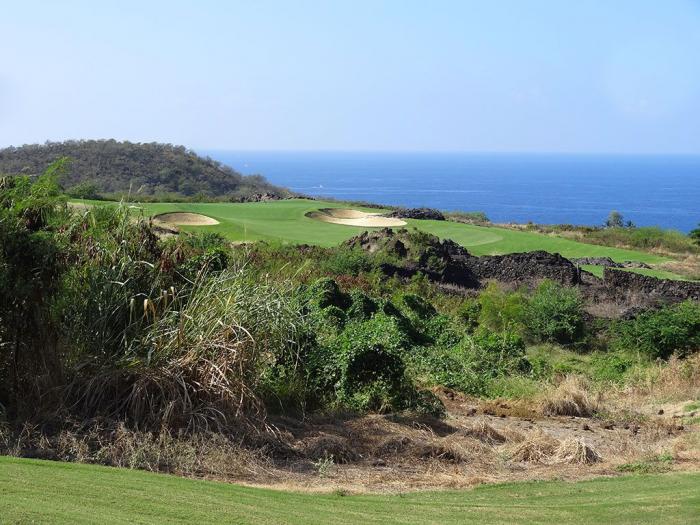 At times, the stroke of Jack Nicklaus seems inescapable, for once again we are treated to one of his many, many golf course at the Club at Hokuli'a.
Due to the changes of the elevation, the course is actually fairly sheltered compared to other coastal courses and therefore is largely devoid of the blustery winds that define the majority of oceanside courses. There is still a breeze though and being Jack Nicklaus, no shortage of adversity from other factors. The course is gentle enough on beginners but this is no putt-putt course.
When designing this private course, Jack Nicklaus wanted to focus on Par 4 holes. He wanted to create "Eighteen Holes that worked well together" as he is quoted on saying. He accomplished his goal, creating a scenic course providing a healthy challenge for all levels.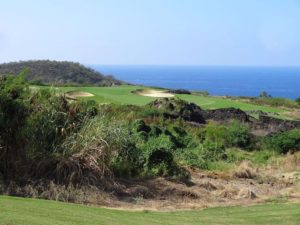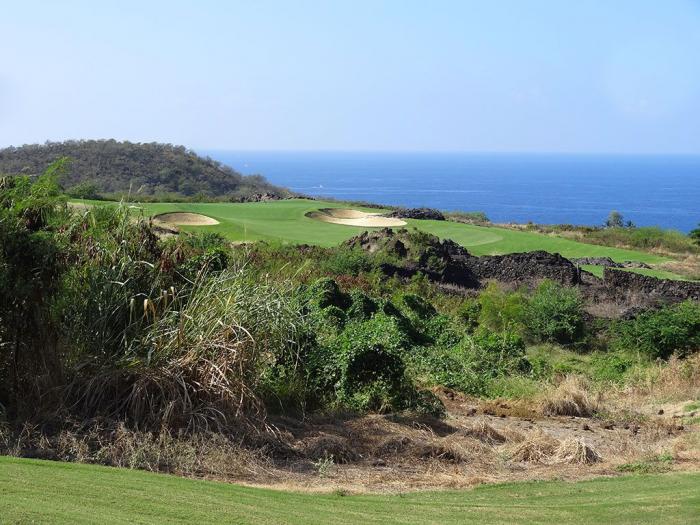 The signature hole at Hokuli'a is a 487 yard, par 4, located at the fifteenth hole. This elevated hole provides stunning views of both the Pacific Ocean and the volcanic landscape of the Big Island. This hole doglegs to the left and palm trees line the course and the downhill elevation can mess up the shot if you're not careful.
The front nine is the more challenging half of the course and the back nine is the more scenic as evinced by the lauded scenery of the signature hole. Every part of the course is up to Jack Nicklaus' standards though. So don't let the scenery lull you into a false sense of security.
Some players may not care for Hokuli'a due to the fact it is a Jack Nicklaus course. Jack Nicklaus has been criticized for being too difficult but if a challenge is what you are looking for in a paradisiacal setting, the Club at Hokuli'a may be just what you are looking for.
Provided you can get an invite of course.
****
The Club at Hokuli'a,
81-6636 Pu'u Ohau Place,
Kealakekua,
Hawaii (HI) 96750,
USA