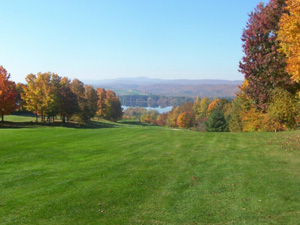 Rhode Island is the smallest state in the Union, but that does not mean there is not a lot to see and do in the Ocean State. One of the most prestigious activity available, to those who can afford it, is the legendary Newport Country Club.
Founded in 1922, Newport is one of the five founding courses of the United States Golfing Association and one of the most exclusive courses there is. Open to members and their guests only, the history of American Golf that saturates the course makes it seem all the more legendary. The courses first nine holes were laid out by William Davis, then further expanded by architectural greats Donald Ross and then again by A.W. Tillinghast. The course now stands at 18 holes with a par of 72. While explicitly a links course, the seaside atmosphere helps channel the feel of links courses. As one could expect from a course straddling the ocean, the wind is a constant factor. Keep a good eye on your swing and don't expect your ball to go exactly where you want it. Even if there was not any wind, the sloping contours of the course makes accuracy and flexibility crucial skills while at play at Newport.

If you do manage to score a chance to play at Newport Country Club, don't let all the exclusivity and history intimidate you. The course is designed with a wide variety, allowing players of every caliber to enjoy the course.
Being in the Ocean State, there is spectacular views of the water on one side of the course. To the North is Lake Memphremagog and to the East and West are great views of Rhode Island's hills. This was intentional by the course's founders in order to create a contemplative atmosphere for the players to enjoy.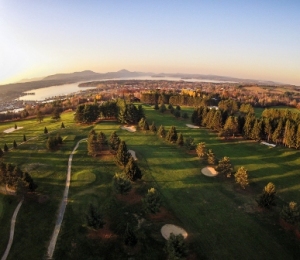 ***
c/o Pat Hunt
375 East Main St
Newport, VT 05855
(802) 334-2391
http://www.newportscountryclub.com