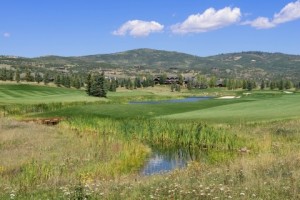 Tom Fazio is a big name among the architects of golf courses. One of the celebrated golf designers of the modern age, examples of his work can be found all over the world. One of these examples is the exclusive, Glenwild Golf Club and Spa.
Amongst the backdrop of the stunning natural scenery of the Beehive State, the par 71, 7,541 yard, championship level golf course, winds its way through the land. The course bears many hallmarks of Tom Fazio's style and is indeed the only example of his work to be found in the entire state.
While the club may only be open to members and their guests, a signature of Tom Fazio's style is accessibility for all. There are three tee boxes for men and two for women. The challenges offered are healthy but not overwhelming. Complimenting the natural splendor of the course, a creek finds its way through the course and there are multiple lakes. Tom Fazio did not shy away from water hazards at Glenwild. There are plentiful bunkers as well, surrounding the green, but never to an overwhelming degree. Wild grasses line most of the fairways and  beware of the pine trees scattered throughout. Care was taken to integrate the natural landscape with the course and thusly, Utah's undulating terrain is eager to have its way with your shot.
The course is located in a housing development, which may cause some concern for first time visitors but not to worry, the houses are perched on the surrounding hills and can provide a scenic backdrop on some of the holes
Being an exclusive club, the amenities at Glenwild are top of the line. While many other clubs and golf courses have been opened since Glenwild was completed in 2001, Glenwild remains the standard by which Utah plays.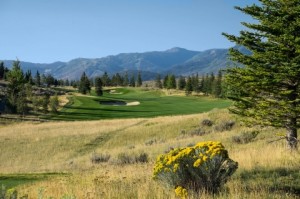 ****
7600 Glenwild Drive
Park City, Utah
84098